Charlene Gough
OWNER / FOUNDER
Registered Massage Therapist – RMT 
Professional Laser Therapist
Charlene has worked as an Office Manager, Bookkeeper, and in business development for over 10 years.  Charlene has also worked as a Developmental Service worker supporting individuals with developmental disabilities.  It was this desire to help people that brought Charlene to the decision to return to school to become a Registered Massage Therapist and Entrepreneur. 
Charlene graduated with Honours from Durham College with an Advanced Diploma in Massage Therapy.
Charlene is a Registered Member of the College of Massage Therapists of Ontario.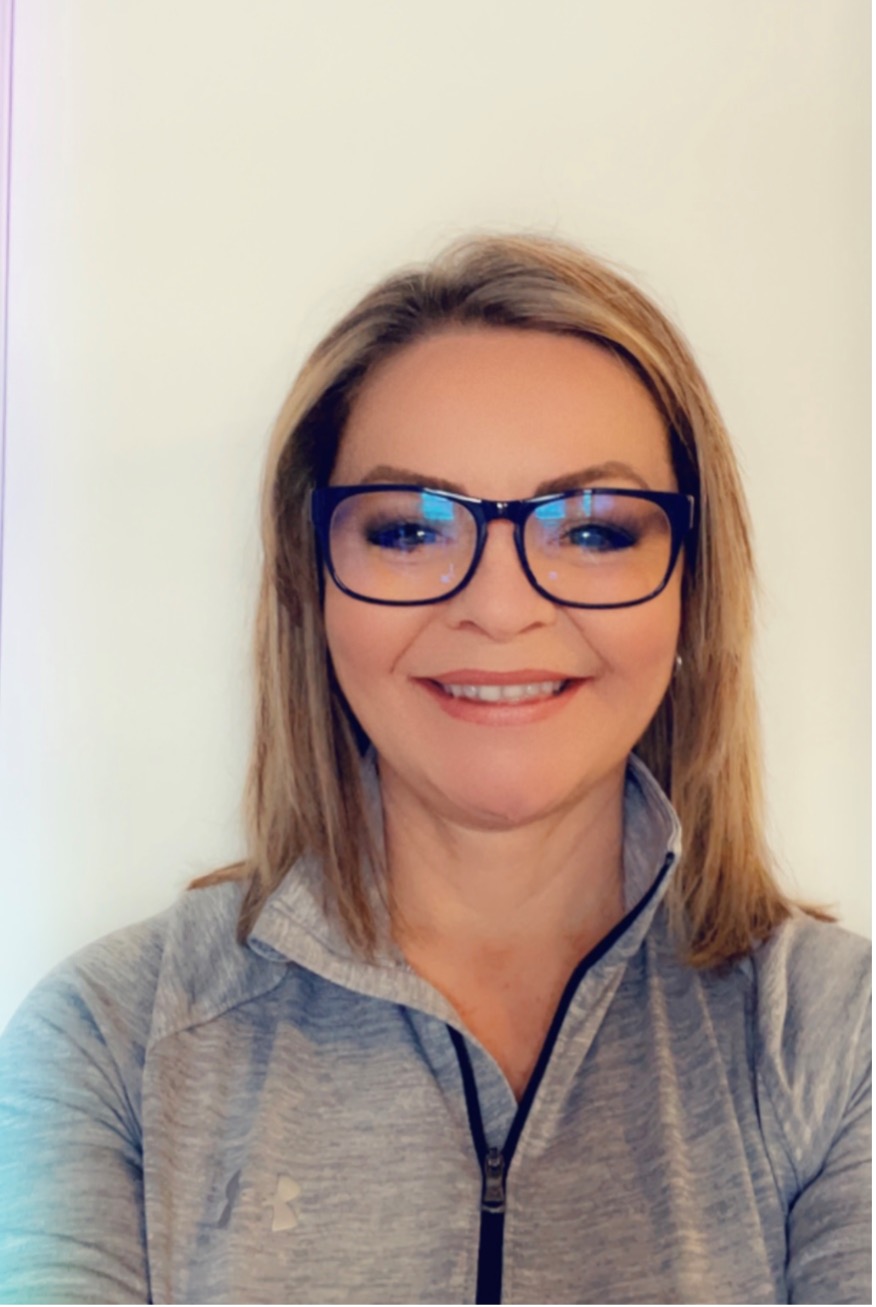 Jackie Rivett
Clinic Manager
Jackie gradutated from Sir Sandford Fleming College in 2003 with a diploma in Massage Therapy.
During her career as a Registered Massage Therapist, Jackie treated a variety of clients including professional athletes, pregnant women and young children.
Jackie also worked as a preoperative technician in the birthing suite of Lakeridge Health Oshawa. 
Her passion for health and wellness has brought her back into the clinic setting as our Front Desk Receptionist and Administrative Assistant.
Outside the clinic, Jackie enjoys spending time with her family and making beautiful handmade beeswax products which can be purchased right here at the clinic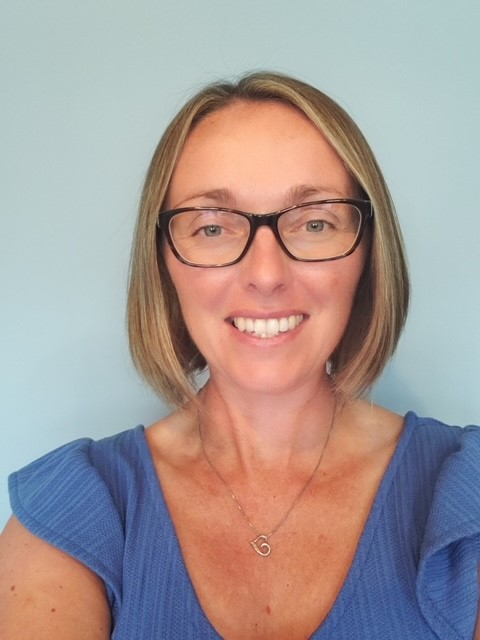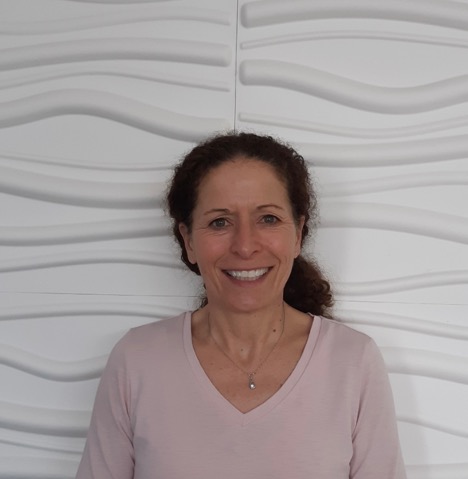 Gayle Cherry 
Registered Massage Therapist -RMT
Gayle has been a Registered Massage Therapist for over 25 years.  After receiving a Degree at the University of Toronto, she attended the Sutherland Chan Teaching School and obtained her Diploma in Massage Therapy. 
During her career as a RMT, Gayle has worked in both a clinic and spa setting. Gayle has also served as an OSCE (practical exam) evaluator and sat on several committees with the College of Massage Therapists of Ontario.  She is an organized and punctual practitioner using a variety of Swedish, deep tissue, sports, and prenatal massage techniques. 
Bridget
Van Eenennaam
Registered Massage Therapist – RMT
Professional Laser Therapist
Specializing in massage for  Pain Management, Women's Health, Arthritis, Inflammation, Sciatica,  & Migraine.
Bridget is a life time resident of the Durham Region and a supporter of small businesses.  She has more than 30 years of Administration & Business experience in both the public and private sectors.
In 2018 Bridget graduated with honours from the accelerated Massage Therapy program at Trillium College. She is certified in manual lymphatic drainage (Vodder Institute), oncology massage, therapeutic cupping, bamboo massage and hot stone. In addition to her Massage Therapy practice, she is a practicing Realtor (Seniors Specialist) and a part-time student at Quantum University studying toward a Bachelor of Natural Health Science, Masters and PhD in Natural Medicine. 
Bridget believes in supporting the well-being of her clients and welcomes you to book your next massage on her treatment table.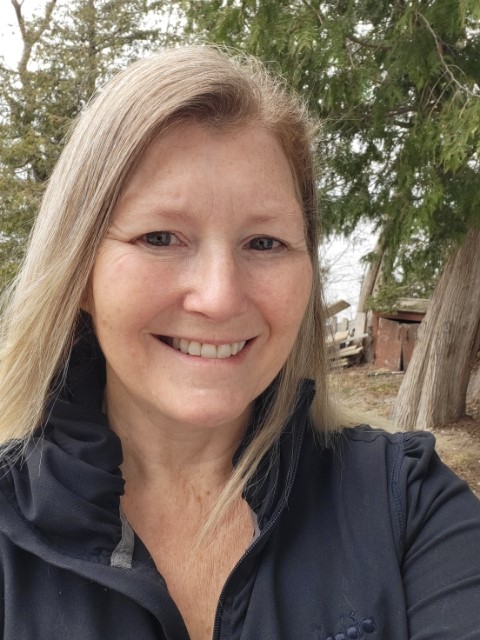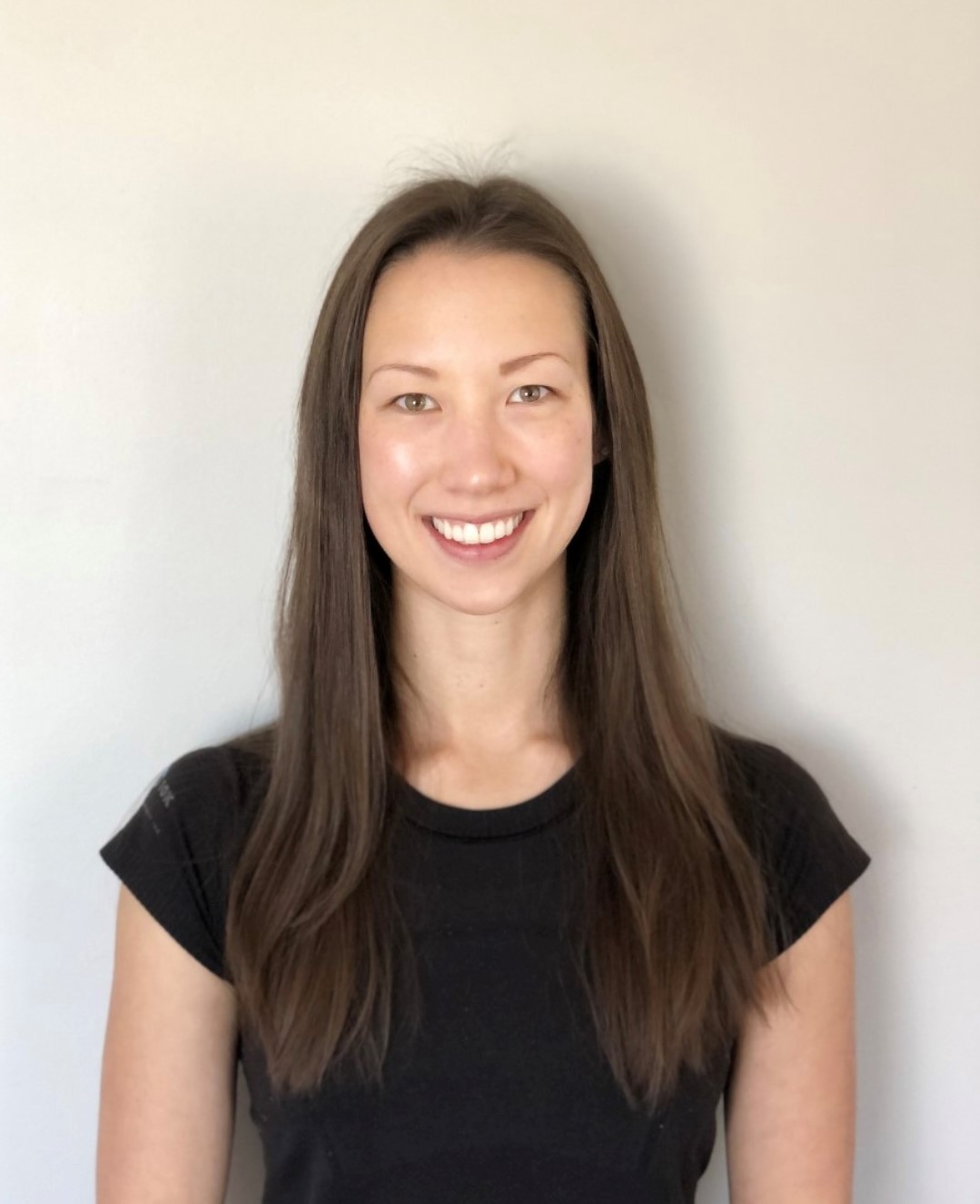 Tamiko Feran  
D.O.M.P.T – Manual Osteopath
Tamiko is a Certified Osteopath with the Ontario Council of Drugless Osteopathy, and the Ontario Federation of Osteopathic Professionals.  Tamiko is also a Registered Kinesiologist with the College of Kinesiologists of Ontario, studying Kinesiology at Queens University, and graduating in 2015. 
Tamiko then studied Osteopathy at the Osteopathic College of Ontario, graduating in 2020 with a Diploma in Osteopathic Manipulative Theory and Practice.  Tamiko has 5 years clinical rehabilitation experience working with various sports injuries, chronic pain, and those who want to maintain a healthy and active lifestyle.  Since completing her Osteopathy training, Tamiko has completed certifications in Primal Reflex Release Technique levels I and II, and looks forward to continuing her education.
During her childhood Tamiko was exposed to many different holistic approaches to health that helped her through various sports injuries.  She gravitated towards Osteopathy, where a gentle approach to treatment was used for the whole body to alleviate various strains experienced from sailing and playing ringette.
Outside of the clinic, Tamiko enjoys running and biking with her family.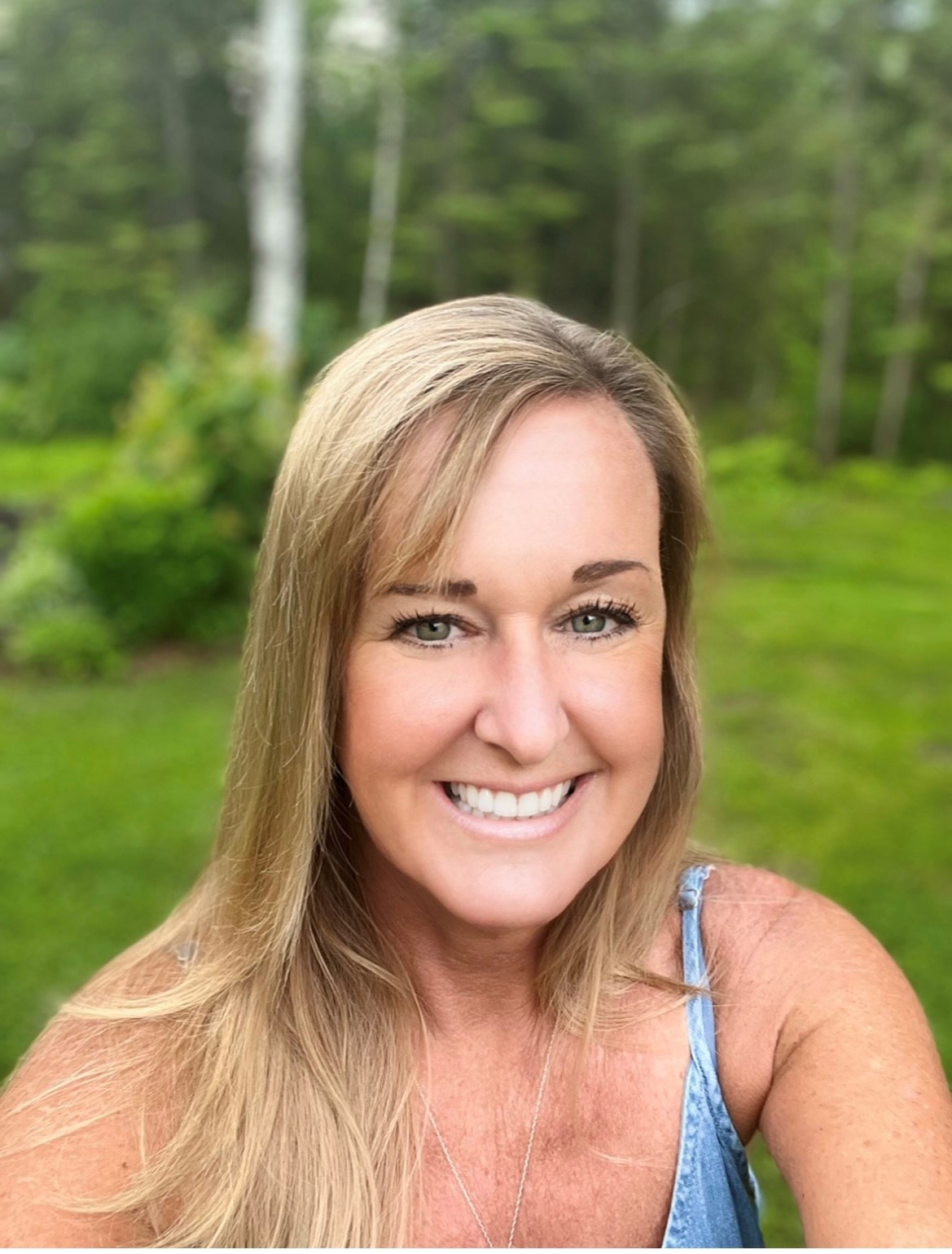 Jacinda Thomson 
D.O.M.P.T – Manual Osteopath
Jacinda is a Member of the Canadian Alliance of Alternative Medicine and the Ontario Osteopathic and Alternative medicine Association.
 Jacinda has been working in Health care for over 20 years, her caring nature ensures all patients receive the care they need to heal. She is trained in Manual Osteopathy, Acupuncture, and Yoga Therapy.
Jacinda uses a combination of these therapies to treat a wide variety of conditions and injuries, chronic pain, sports injuries, repetitive strain injuries, post-surgical, postpartum conditions, injuries caused by motor vehicle accidents (whiplash, concussion) and other common conditions.  
Her Thesis was written on the Geriatric Patient and the positive outcome Osteopathy has had on this population. A recent article she wrote, Osteopathy Helps Moms and Baby was featured in Healthy Living Magazine.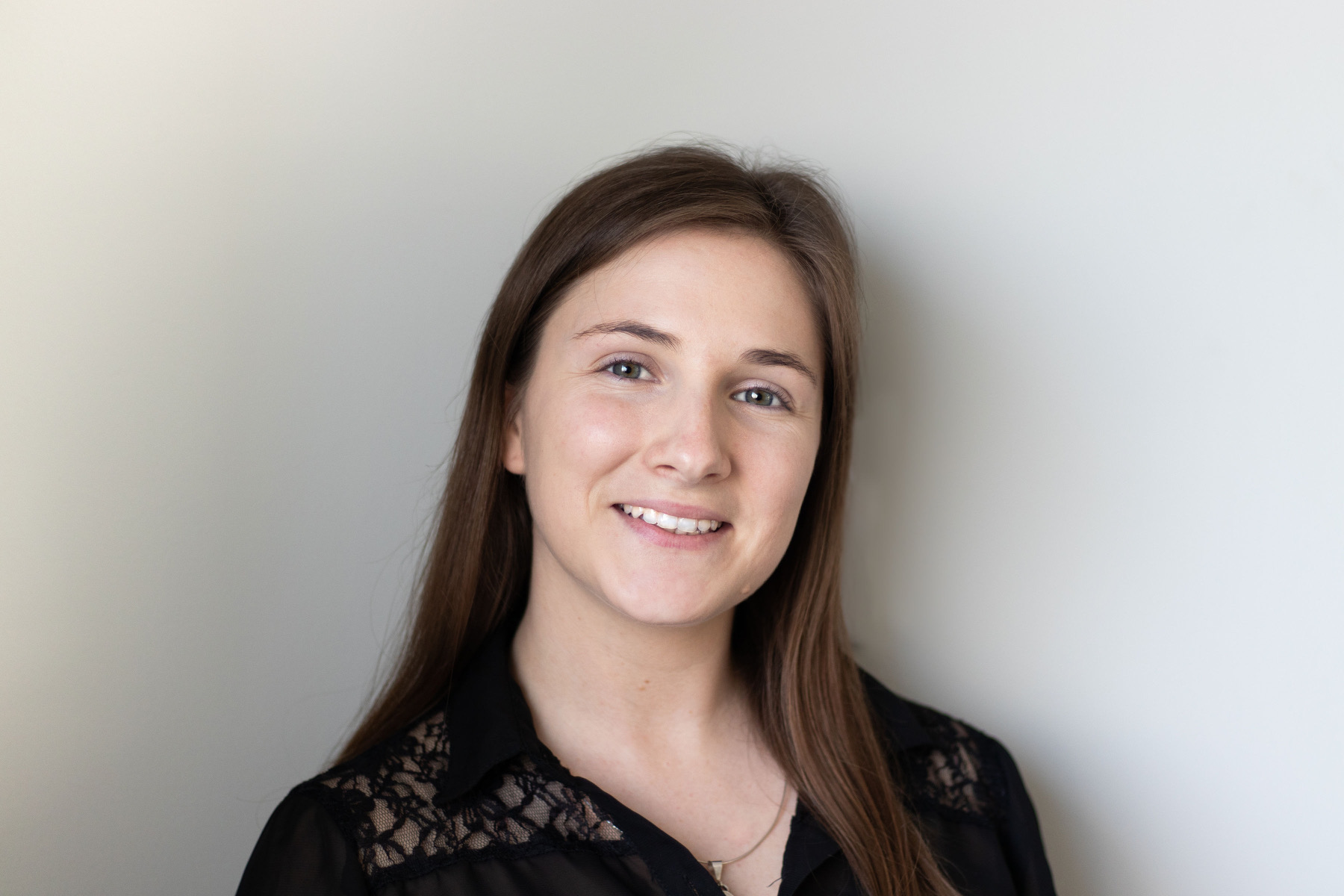 Alexandra (Ally) Jean Samelko 
R. Ac, R. TCMP – Registered Acupuncturist
Professional Laser Therapist
Ally is a registered Acupuncturist and Traditional Chinese Medicine Practitioner with CTCMPAO. 
After graduating from Port Perry High School, Ally attended Georgian College's first ever Advanced Diploma Acupuncture program where she graduated with honours in 2018. Ally's journey continued at Toronto's AIM Academy Inc., where she graduated in 2019 with a diploma in Traditional Chinese Medicine (TCM). 
 Ally's passion to help others began at a young age. During her mom's 2 year battle with cancer, Ally would help relieve some of her mom's discomfort by gently massaging her when Ally was as young as 6 years of age. In her mid-teens Ally witnessed the effectiveness Acupuncture had in treating her older brother with Down Syndrome and other family members through a series of different health issues. These events in Ally's life are the reason she sought out Acupuncture and Traditional Chinese Medicine as her career path. 
 She is trained and skilled in Acupuncture, Cupping, Gua Sha, Herbal Medicine and TCM theory.
Ally strongly believes by combining these alternative approaches with other therapies is the key to maintaining a balanced lifestyle. 
She has treated a variety of conditions such as: musculoskeletal pain, stress management, headaches, PMS symptoms, anxiety, depression, skin conditions, and more. 
Ally's focus is to provide her patients with a comprehensive, personalized and thorough treatment on a wide range of conditions and symptoms.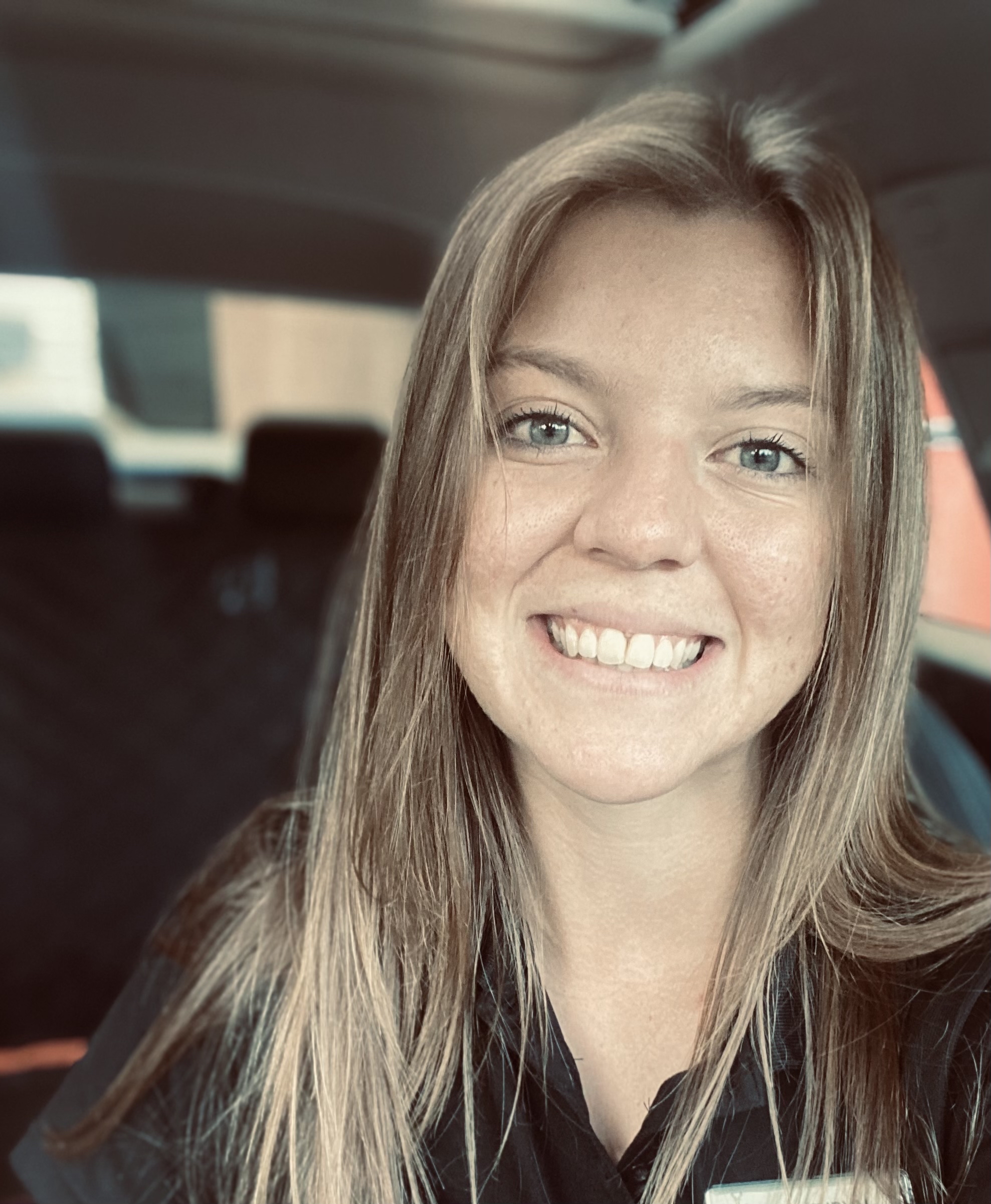 Kathryn den Ouden 
Registered Massage Therapist -RMT
In 2016 Kathryn received her certification in Emergency Service Fundamentals at Durham College. 
In 2021 Kathryn graduated with Honours from Sir Sandford Fleming College with an Advanced Diploma in the Massage Therapy program. She sees herself working as a full time therapist providing many treatments including hot stone, prenatal, and sports massage (and more)
Kathryn plans to further her education in acupuncture, manual lymphatic drainage and assist in teaching Lamaze classes. 
"One of the most amazing parts to providing massage therapy is when my client tells me how great they feel after their massage.I believe everyone should include massage therapy as their monthly self care routine."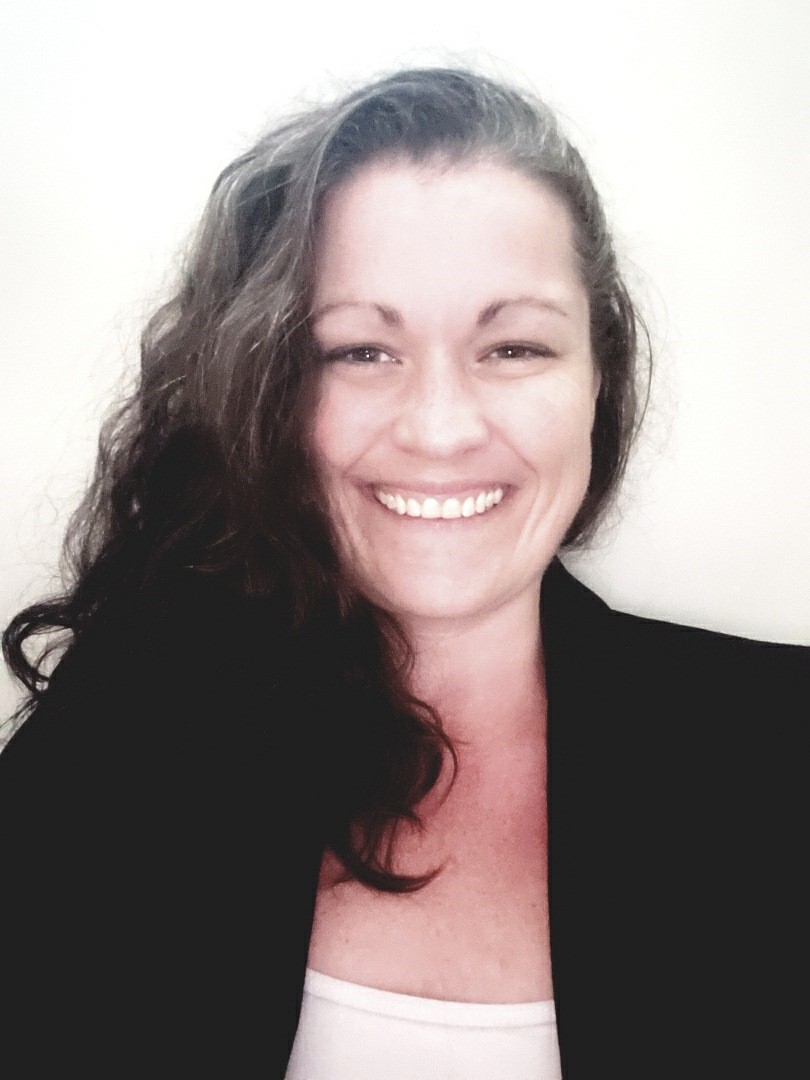 Shannon Reid
RMT – Registered Massage Therapist
Shannon is a graduate of the Canadian College of Massage and Hydrotherapy in Toronto and served on the faculty as a lead educator from 2015-2019. She is also a graduate of Walmer College and Holistic Institute in Dublin, Ireland.
Shannon has been licensed in Ontario since 2012 and is currently studying for her Bachelors of Health Science.
Shannon has run a successful mobile massage practice for 10 years. After recently moving to Caesarea, Ontario, Shannon has decided to bring her experience and passion for massage closer to home.
Shannon has extensive experience with pre/post natal massage, pre/post joint replacement, sports injuries, chronic pain, autoimmune disorders, neuropathies, and repetitive strain injuries. Home care and stretching routines accompany all of her treatments and she believes in setting achievable goals for all of her clients.
Her additional certifications include: Cupping Therapy, Foot Reflexology, Athletic Taping, Hot Stone Massage, Pre/Post Natal Massage, Infant Massage, Aromatherapy
Dawn Charette
 RRPr Registered Reflexology Practitioner
Dawn Charette is a Registered Reflexology Practitioner (RRPr), a Level II Usui Reiki practitioner, and a Certified Yoga Instructor with a combined 225 hours of training in both Vinyasa and Restorative Yoga. She also carries diplomas in Indian Head Massage and Holistic Facials. Dawn's personal mental health journey led her to the magic of holistic healing in 2019. Having seen the transformation these practices brought to her own life, she felt called to leave her career in the funeral business behind and instead share the love by learning how to provide these incredible services to others. Dawn's goal with every client is to help them better understand and appreciate their own body and mind (and the connection between them) so that they may take control of their health on the physical and emotional levels, as well as make positive and lasting lifestyle changes. She is especially passionate about helping those who are struggling with mental and/or chronic health conditions, and those for whom more "mainstream" forms of healthcare have failed to provide enough relief. Outside of the treatment room you can find Dawn teaching yoga, leading spiritually-based workshops, spending time in nature, or dancing like no one is watching! She is very excited to bring the numerous benefits of reflexology to the clinic and its community.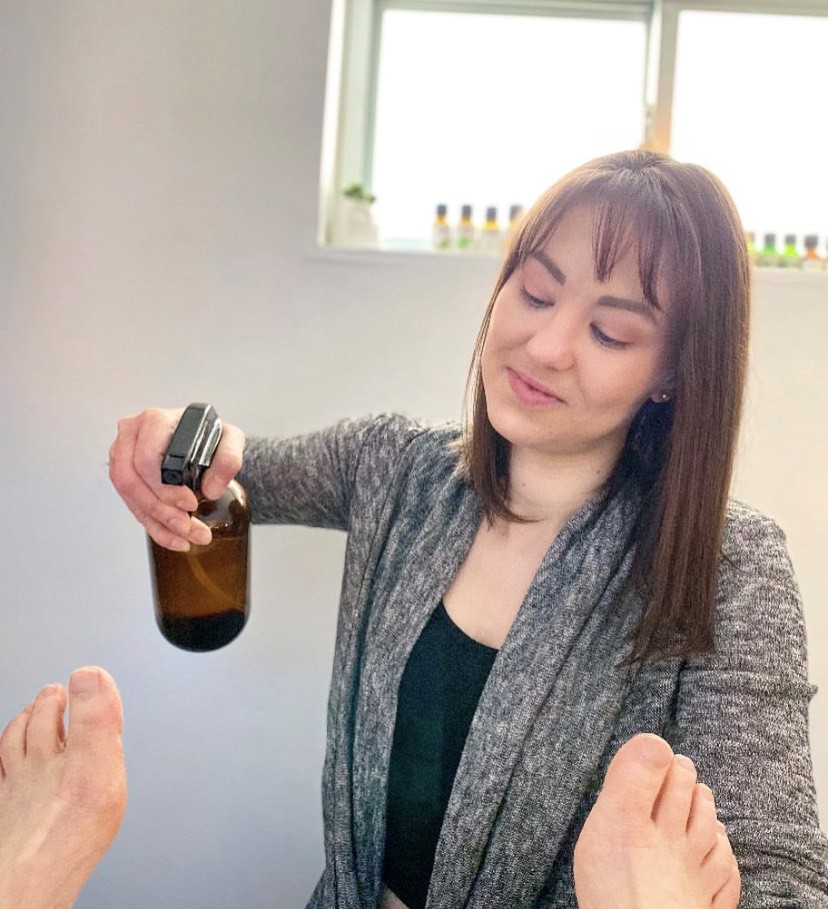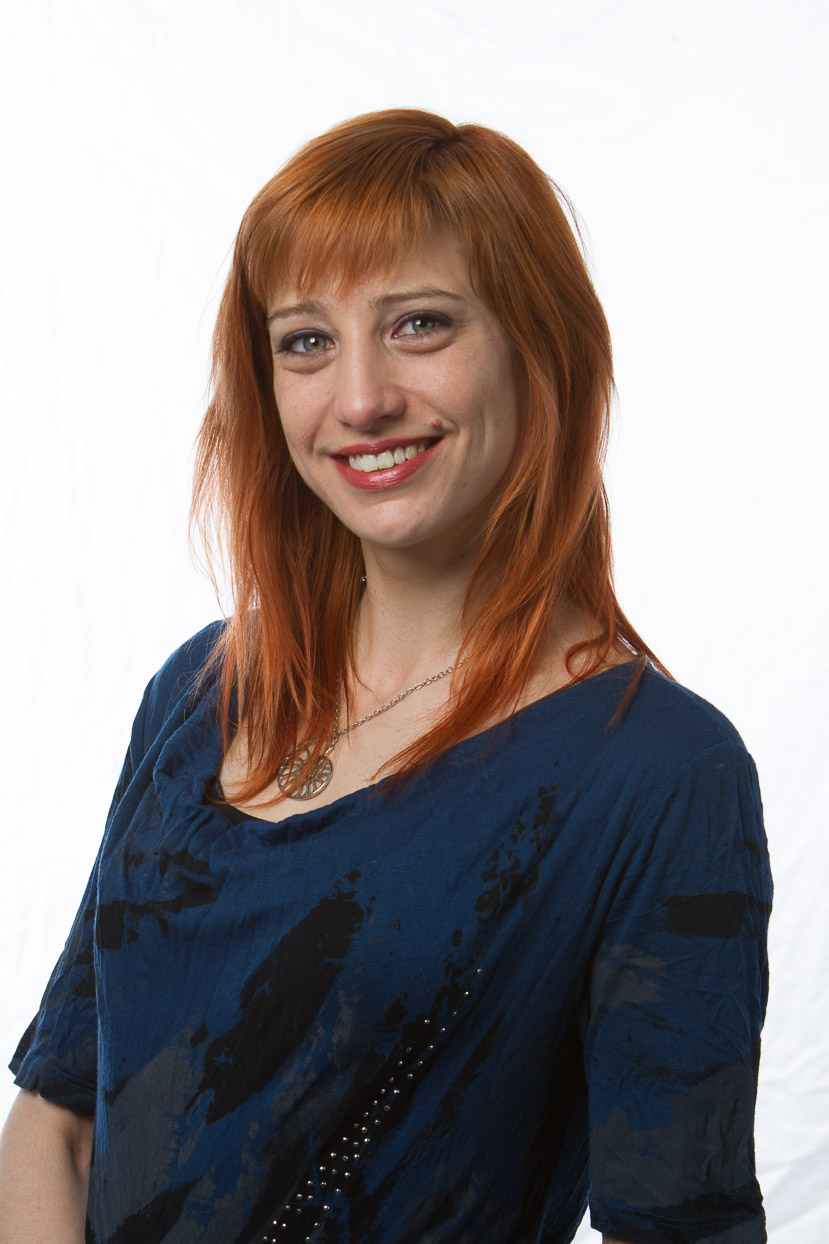 Jolene Copeland
Registered Massage Therapist – RMT
 Since childhood Jolene has been fascinated with the human body, how it works, and how everything fits together. After completing her studies at Sutherland-Chan School and Teaching Clinic in Toronto she became a Registered Massage Therapist in 2012.
Jolene takes each person's situation is an opportunity to combine Swedish and Thai massage techniques with a clinical approach that involves a lot of communication from her clients. She encourages their involvement and strive to educate them with individual self-care tools and strategies.
As a former martial artist and theatrical performer; Jolene has learned the importance of mindful body awareness and likes to educate her clients on these principles while taking a holistic approach to their treatments.
While passionate about living a healthy lifestyle, Jolene also understands the need for balance in modern society. She guides her clients through self care regimes; whether it is stretching, strengthening, posture awareness, hydrotherapy or applying kinesiology tape, and aims to achieve optimal results during and between treatments.
Jolene has pursued continuing education courses focusing on relief from acute and/or chronic headaches or migraines, TMJ (jaw) problems, sports related injuries & traditional Thai massage, she also thoroughly enjoys treating clients with general or chronic pain.
Jolene grew up just outside of Orangeville and, after years away gaining experiences in cities, Military towns and backpacking travels, she is excited to be returning back to southern Ontario where her heart has always been.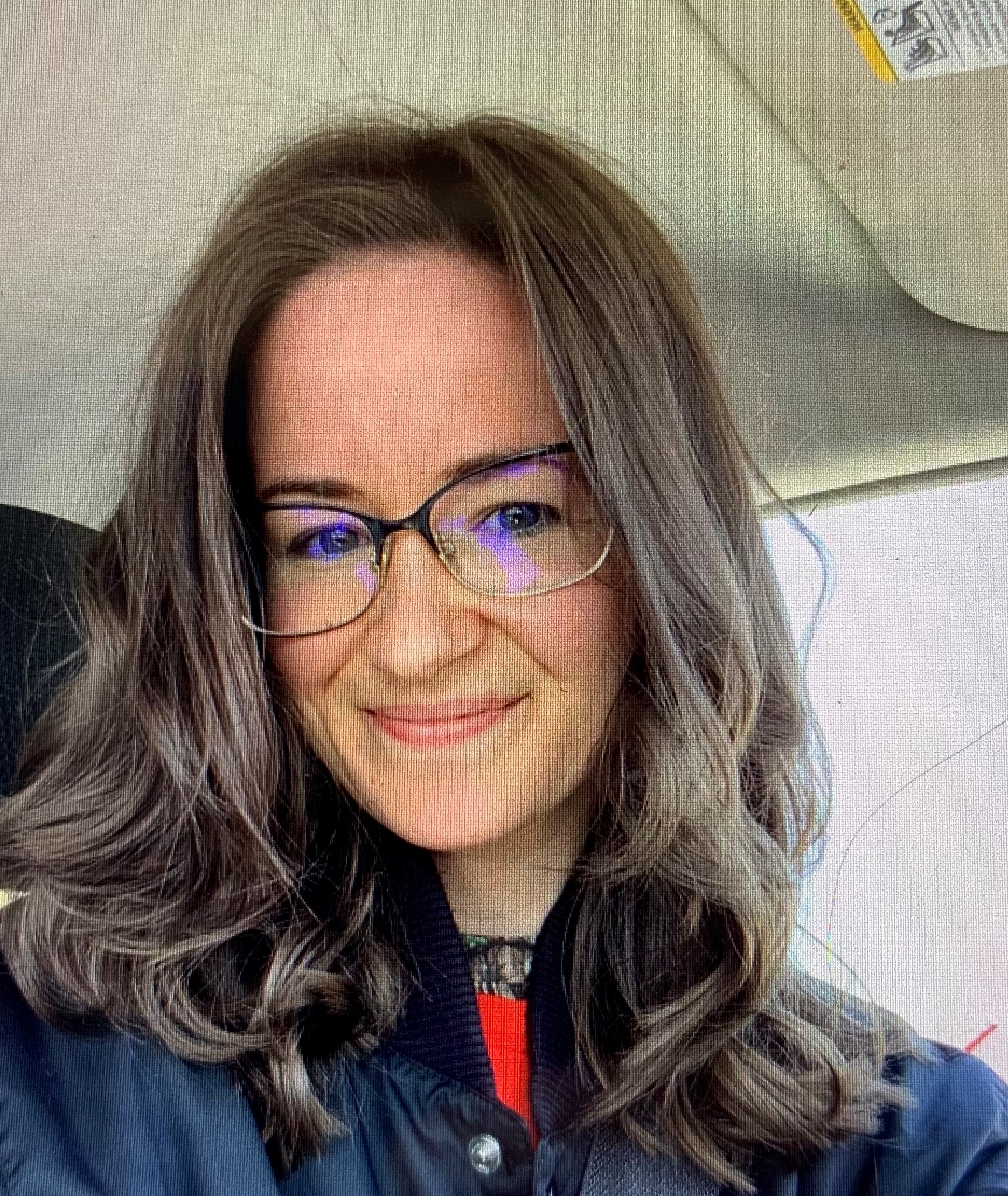 Lauren Sailes 
 Registered Massage Therapist -RMT
Lauren is a graduate from the Accredited Sir Sandford Fleming College with an Advanced Diploma in the Massage Therapy Program. She continues to be a proactive registered member of the College of Massage Therapists of Ontario, and the Registered Massage Therapists Association of Ontario
Lauren is of the belief that the human body is powerful, adaptable and resilient. It is her desire to assist people with their health and wellness through active and passive manual techniques, motivation and education.
With experience in varied techniques and clientele requirements, Lauren utilizes her skills for personalized treatments to meet her clients needs. She plans to continually add education and new techniques to further compliment her expertise.
Lauren is excited and looking forward to helping you on your health and wellness journey.